Huntington Arts Council Named as Finalist in 2nd Annual Long Island Imagine Awards
Long Island Imagine Awards Winners to Be Announced on Tuesday, May 6th at the Crest Hollow Country Club.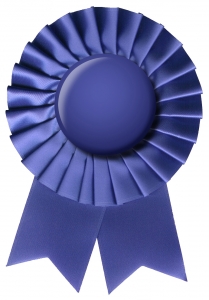 Huntington, NY - March 6, 2014 - The Huntington Arts Council, Inc. was named a Finalist in the Pilot Benefits Innovation Award category in The Second Annual Long Island Imagine Awards. Launching in spring 2013, the Huntington Arts Council's SPARBOOM™ initiative was designed as a collective initiative to create vibrant events and opportunities to foster Long Island's emerging creative talent.

The Long Island Imagine Awards was created to offer formal acknowledgement to some of Long Island's most effective and innovative nonprofit organizations. This will be the second annual event. Last year's event attracted over 260 attendees from the nonprofit and business communities. Winners will be announced during a gala event at the Crest Hollow Country Club on Tuesday, May 6, 2014. Nominated organizations, their constituents and the Long Island business community are expected to attend.

More than 120 entries were submitted for consideration in 5 categories, including Innovation, Leadership Excellence, Social Entrepreneurism, Rising Star, and Social Impact. The Huntington Arts Council is one of four finalists in the Innovation category for its SPARKBOOM™ initiative.

The Huntington Arts Council, Inc. conceived of SPARKBOOM™ with twelve partners in the summer of 2012 to respond to the attrition of Long Island's Gen Y creative population to other areas offering a richer creative environment. Moving quickly, SPARKBOOM™ was launched in its pilot phase in April 2013 with activities located at the center hub of the Long Island arts scene in Huntington, NY and its surrounding villages. During its first season, eight multi-disciplinary arts events were held at a variety of local cultural institutions, drawing strong attendance from a wide cross-section of the community. "Long Island is rich with both creative talent and creative opportunities. The SPARKBOOM™ mission is to connect young emerging artists with the establishments and professionals in creative careers. When that happens, there's a wonderful, mutually beneficial exchange that happens as both sides bring unique perspectives and talents to the table. We're thrilled to be an Imagine Awards Finalist as a result of our efforts." stated Diana Cherryholmes, Executive Director of the Huntington Arts Council.

Finalists were chosen by Long Island business professionals during preliminary judging. Members of the Awards' Distinguished Judging Panel selected the Imagine Awards winners from among the Finalists during final judging. "Being named a Finalist in The Long Island Imagine Awards is an important achievement," said Ken Cerini, Founder of the Long Island Imagine Awards. "It means that independent business executives have agreed that the nominee is worthy of recognition for their innovation, leadership, entrepreneurism, and sustainability. Congratulations to all of the Finalists on their achievement."

Details about Long Island Imagine Awards and the list of Finalists in all categories are available at http://www.ceriniandassociates.com/imagine-awards.

About Huntington Arts Council
Now celebrating its 50th Anniversary, the Huntington Arts Council is a legitimate 501c3 not-for-profit organization which enriches the quality of life of Long Islanders with programs and services that address the needs and interests of artists, cultural organizations and the community. The Council's programs reach over one million Long Island residents, and it serves the entire region with its cultural listings at www.huntingtonarts.org.The Huntington Arts Council has been designated a "Primary Institution" by the New York State Council on the Arts, a title meaning "vital to the cultural life of New York State." The Council is the official arts coordinating agency for the Town of Huntington, and serves as the primary regranting agency on Long Island for the New York State Council on the Arts (NYSCA), in addition to its services to over 600 member cultural organizations and individual artist members. Programs are made possible in part by funding from the New York State Council on the Arts, the Town of Huntington, the Suffolk County Department of Cultural Affairs, the County of Suffolk, Bethpage Federal Credit Union, corporations, foundations and individuals.

About The Imagine Awards
The Imagine Awards was created in 2012 by Managing Partner, Ken Cerini of Cerini & Associates, LLP. Honoring organizations of all types and sizes and the people behind them, the Imagine Awards recognize outstanding performances in the Long Island Community. Learn more about the Imagine Awards, visit http://www.ceriniandassociates.com/imagine-awards.
Join Our Weekly Newsletter

Sign up for a free weekly newsletter covering things to do, hottest local headlines, and everything Long Island! Read more here or enter your email to signup.