Governor Cuomo Announces First Ever Interagency Task Force on Agriculture
Interagency Group Designed to Remove Barriers within State Government and Promote Growth of New York's Agriculture Industry.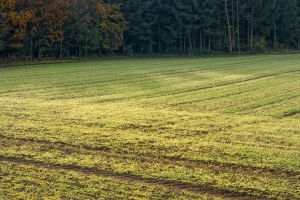 Albany, NY - March 3, 2014 - Governor Andrew M. Cuomo today announced the formation of the Strategic Interagency Task Force on Lessening Obstacles to Agriculture (SILO) to address barriers to the growth of New York's agricultural economy. Task force members, comprised of leadership from State government, as well as representatives from the field of agriculture, will work together to ensure that State agencies that deal with farmers are communicating regularly, interacting efficiently, and lessening regulations on farms.
"This new task force is designed to improve how State agencies interact with farmers, producers, and each other to best expand the agriculture industry in New York," said Governor Cuomo. "Agriculture is vital to the State's economy and by using constructive methods to identify and decrease barriers and leverage industry strengths, we can work proactively to promote growth, create jobs and support new economic opportunities statewide."
The Summit approach implemented by Governor Cuomo has already paid dividends for New York agriculture. Since the inaugural Yogurt Summit, where state government listened to the needs of industry and acted accordingly, New York has become the yogurt capital of the nation and reclaimed its status as the number 3 producer of milk nationwide. New York has also experienced a 72 percent increase in farm-based beverage licenses since 2011, in part as a result of reforms enacted at the first Wine, Beer and Spirits Summit.
Additionally, New York is traditionally the second highest producer of apples in the nation and by many accounts, 2013 was the best year for the state's apple industry in a generation. New York also ranks first in cabbage production, second in maple production, and third in wine and grape juice production.
Industry members of the Task Force are as follows:
Jeff Williams, Director of Public Policy, New York Farm Bureau

Jim Bittner, President and General Manager, Singer Farms, Appleton, NY

Cathy Martin, Co-Owner, Martin Farms, Brockport, NY

Ken Schmitt, retired vegetable farmer, Melville, NY

Brian Reeves, co-owner, Reeves Farms, Baldwinsville, NY

Dave Fisher, Owner, Mapleview Dairy, Madrid, NY

Tim Stanton, Owner, Stanton's Feura Farm and Markets, Feura Bush, NY

Tonya Van Slyke, Executive Director, Northeast Dairy Producers Association
State agencies taking part in the Task Force are as follows:
New York State Department of Agriculture and Markets

New York State Department of Environmental Conservation

New York State Department of Labor

New York State Department of Transportation

New York State Public Service Commission

New York State Department of Health

New York State Energy Research and Development Authority

Empire State Development

Department of Tax and Finance

State Liquor Authority
Join Our Weekly Newsletter

Sign up for a free weekly newsletter covering things to do, hottest local headlines, and everything Long Island! Read more here or enter your email to signup.