U.K. Computer Hacker Charged in Manhattan Federal Court with Hacking into Federal Reserve Computer System
Defendant Stole Confidential Information Stored on the Federal Reserve's Computer Servers and Posted the Information to Publicly Accessible Websites.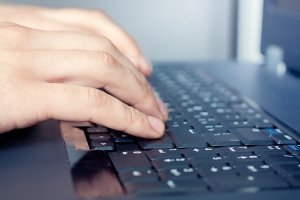 New York. NY - February 27, 2014 - Preet Bharara, the United States Attorney for the Southern District of New York, and George Venizelos, the Assistant Director in Charge of the New York Office of the Federal Bureau of Investigation (FBI), announced today the unsealing of an indictment charging Lauri Love, a citizen of the United Kingdom, with computer hacking and aggravated identity theft. The charges stem from Love's efforts in late 2012 and early 2013 to secretly infiltrate computer servers belonging to the Federal Reserve Bank, remove non-public information from those servers, and publicly disclose that information by posting it on certain websites.
Manhattan U.S. Attorney Preet Bharara said, "As alleged, Lauri Love is a sophisticated hacker who broke into Federal Reserve computers, stole sensitive personal information, and made it widely available, leaving people vulnerable to malicious use of that information. We place a high priority on the investigation and prosecution of hackers who intrude into our infrastructure and threaten the personal security of our citizens."
Assistant Director in Charge George Venizelos said, "As alleged in the indictment, Love was part of a sophisticated network of criminals involved in computer intrusions. Fortunately, Love underestimated the level of sophistication and dedication maintained by the FBI Cyber Division to vigorously investigate and identify Love's criminal hacking and identity theft. Cyber crime knows no boundaries and justice will not stop at international borders. The FBI is committed to working with private and public entities to stop computer intrusions and prevent hackers from harming victim companies and individuals. We thank the Federal Reserve Bank of New York for its assistance in this investigation."
According to the allegations in the indictment unsealed today in Manhattan federal court:
Love is a sophisticated computer hacker who resides in the United Kingdom. From October 2012 through February 2013, Love worked with other computer hackers around the world to secretly gain access to the Federal Reserve's computer servers in order to steal and then publicly disseminate confidential information found on those servers, including personal identification information of people using the Federal Reserve network.
Love and the other computer hackers communicated with each other by logging onto a restricted online chat room and sending messages to each other. As reflected in the chat room messages, in the months prior to the hack of the Federal Reserve servers, Love and the other hackers in the chat room were searching the Internet for computer servers that were running a particular software program (the "program"). Love and the other hackers were aware that the program contained a vulnerability that they could use to gain unauthorized access to those servers.
In October 2012, Love determined that certain of the servers that were running the program belonged to the Federal Reserve. Thereafter, Love used a particular hacking method called a SQL injection to exploit the vulnerability in the program and gain unauthorized access to certain Federal Reserve servers, including servers associated with the Federal Reserve Bank of New York. Love used his unauthorized access to locate and steal certain confidential information residing on the Federal Reserve servers, including the names, e-mail addresses, and phone numbers of users of the Federal Reserve computer system. Love then disseminated that information publicly by posting the information to a website that previously had been hacked and that he controlled.
Love, of Suffolk, England, has been charged with one count of computer hacking, which carries a maximum term of 10 years in prison and one count of aggravated identity theft, which carries an additional sentence of two years in prison. The maximum potential sentences in this case are prescribed by Congress and are provided here for informational purposes only, as any sentencing of the defendant will be determined by the judge.
Mr. Bharara praised the outstanding investigative efforts of the FBI. He also thanked the Federal Reserve Bank of New York for its assistance in this investigation.
The case is being handled by the Office's Complex Frauds Unit.
The charges in the Indictment are merely accusations, and the defendant is presumed innocent unless and until proven guilty.
Join Our Weekly Newsletter

Sign up for a free weekly newsletter covering things to do, hottest local headlines, and everything Long Island! Read more here or enter your email to signup.