Nassau Police: Man Arrested After Attempted Burglary
A man attempted to rob a house in Valley Stream, but the residence was occupied when he entered.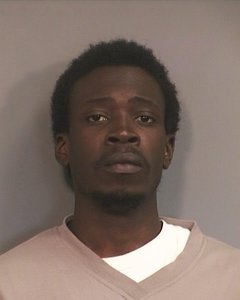 Valley Stream, NY - February 23, 2014 - The Fourth Squad reports an arrest for Attempted Burglary on Saturday, February 22, 2014 at 12:17 P.M. in Valley Stream.
According to detectives, Jordan J. Louissaint, 23, of 5 Forest Avenue, Valley Stream broke a first floor window of a Flower Road home in an attempt to enter. A resident of the home was inside at the time and called police. Louissaint ran westbound on Flower Road then southbound on Firethorn Lane. Responding Officers from the Fourth Precinct located the defendant at Roosevelt Avenue and Fairfield Street where he was placed under arrest.
Louissaint is charged with Burglary 2nd degree (Attempt) and Criminal Mischief 3rd degree. He was scheduled to be arraigned on Sunday, February 23, 2014 at First District Court in Hempstead.
Join Our Weekly Newsletter

Sign up for a free weekly newsletter covering things to do, hottest local headlines, and everything Long Island! Read more here or enter your email to signup.