Olympic Competitor from Long Island Falls in Skeleton Race
John Daly will not be coming home from Sochi with a medal.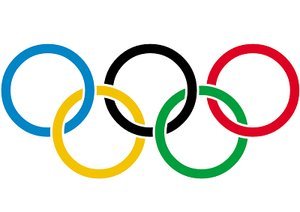 Smithtown's John Daly saw his chances for an Olympic medal slip away on Saturday after slipping during the men's skeleton competition. Daly lost control of his sled at the beginning of his final run in the 2014 Olympics, ending his chances for a bronze medal.

"I don't regret anything… but I do wish I could get that last run back…just one more chance," Daly said in an interview with NBC.

28-year-old Daly entered Saturday's run in a good position to take home the bronze medal. He was just .04 seconds behind his U.S. teammate and roommate at the Sochi Olympics Matt Antoine.

Russia's Aleksandr Tretiyakov and Latvia's Martins Dukurs were too far ahead for the U.S. to hope for a gold or silver medal, but Daly and Antoine both had a solid chance for bronze at the start of Saturday's run.

Daly is known for his fast starts, however this is not the first time he has popped a groove, which is when the sled comes out of the slight indentation on the track. In the World Cup competition earlier this season, the same thing happened to Daly's sled.

The slip did not look like much, but it put him far enough behind to cost him a medal. After the slip, Daly made it down the track without falling or getting injured.

However, it was not all bad news for the U.S. as Antoine would still get a bronze medal in the competition.

"The U.S. program, and a guy I grew up with and a guy I slid with my whole career and my whole life, for him to win a medal is a lot of emotion for me as well. So I'm proud of him. I'm proud of my teammate," Daly said.

[Source: NBC]
Join Our Weekly Newsletter

Sign up for a free weekly newsletter covering things to do, hottest local headlines, and everything Long Island! Read more here or enter your email to signup.