Bellone Invites Students to Participate Make Your Mark Contest
Students Can Win Prize for Videos Focusing on Ideas for Community or School.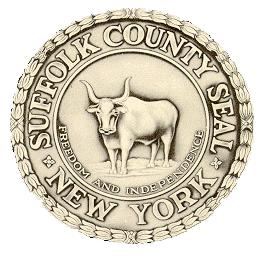 In honor of Black History Month, students can submit a video idea, or mark, that will leave a lasting impression on their community or school.
The Smithsonian Channel project grows out of the documentary Breath of Freedom, which tells the story of African-American soldiers who returned from World War II and made their mark by taking up the civil rights struggle in the United States.
Students are invited to watch the documentary and then record a video that showcases an idea on how a school or community could benefit from the winning $2,500 entry.
"Students who participate in this contest will benefit not only from the experience of making the video, but also from learning more about an extremely important piece of American history," Suffolk County Steve Bellone said. "We encourage all students to pursue this opportunity and help their school or community."
Contestants are invited to also post their entries on Facebook and Twitter to win votes for their projects.
Join Our Weekly Newsletter

Sign up for a free weekly newsletter covering things to do, hottest local headlines, and everything Long Island! Read more here or enter your email to signup.