Statement By AG Schneiderman on the Decision By L'Oréal to Discontinue the Use of Microbeads in Its Products
Schneiderman recently proposed legislation to ban microbeads in cosmetics.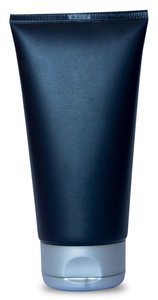 New York, NY - February 14, 2014 - Attorney General Eric T. Schneiderman today issued the following statement on the decision by L'Oréal to discontinue the use of microbeads in the cosmetics it produces in response to legislation proposed earlier this week:
"The plastic beads used in cosmetic products are accumulating in alarmingly high levels in New York waterways, threatening fish, wildlife and public health. Our first-in-the-nation legislation will stop the flow of plastic from ill-designed beauty products into our vital waters, preserving our natural heritage for future generations. I applaud L'Oréal for quickly deciding to discontinue the use of microbeads in its products. Cooperation from the cosmetics industry signals a critical step toward protecting and preserving our environment. We hope that other companies will take similar action to combat this emerging threat to our wildlife and public health."
Earlier this week, Attorney General Schneiderman joined Long Island Assemblyman Robert K. Sweeney in proposing first-in-the-nation legislation that bans a form of plastic pollution that is an emerging threat to New York's Great Lakes and other bodies of water. The Attorney General's Microbead-Free Waters Act will prohibit the sale in New York of beauty and cosmetic products that contain tiny plastic particles that are often marketed as microbeads. The plastic beads, which were recently found in alarmingly high levels in the New York waters of Lake Erie, can persist in the environment for centuries and accumulate toxic chemicals on their surface, threatening fish, wildlife and public health.
In 2012, a team of researchers that included scientists from the State University of New York at Fredonia discovered alarming levels of microbeads in the Great Lakes – with the highest concentrations recorded in the New York waters of Lake Erie. Half of all plastics collected on the surface of Lake Erie were the perfectly spherical, multi-colored beads identical to the microbeads used in beauty products. Other plastics collected included larger plastic litter that had broken down in the environment, such as detergent bottles and Styrofoam.
Once in the water, microbeads, like other plastics, can attract and accumulate certain toxic chemicals commonly found in waters across the state, and can be mistaken as food by small fish and wildlife. Scientific studies have shown that fish and wildlife of all sizes consume plastic. In addition, environmental pollution found in Great Lakes waters, such as PCBs (the industrial pollutants polychlorinated biphenyls), gravitate and attach to the surface of plastic. If fish and wildlife species low on the food chain eat these contaminated plastics, the chemicals might be passed on to larger birds, fish and other animals that people eat.
For more information on the Attorney General's Microbead-Free Waters Act, visit www.ag.ny.gov.
Join Our Weekly Newsletter

Sign up for a free weekly newsletter covering things to do, hottest local headlines, and everything Long Island! Read more here or enter your email to signup.