Senator Schumer Urges FEMA Deliver $100 Million Reimbursement to Long Beach Medical Center
Without an Advisory Opinion from FEMA, the hospital would have no way of opening its doors to the public.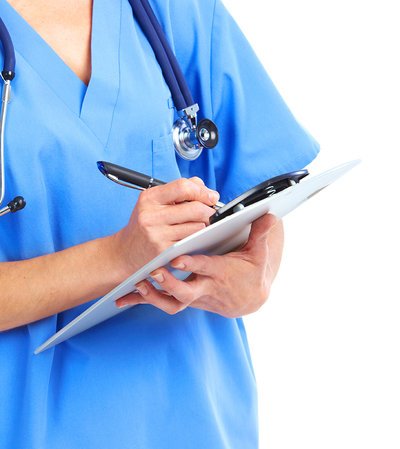 The Long Beach Medical Center has been closed for more than a year due to the massive damage it sustained during Hurricane Sandy. On Monday, Senator Charles Schumer launched an effort to secure $100 million in federal funds for the hospital's next operator. The hospital is owed the money but that aid is non-transferrable to a new ownership group if LBMC's current one declares bankruptcy and sells it. The only way to transfer the money in this situation would be for FEMA to issue a positive Advisory Opinion. If this positive Advisory Opinion is given, the LBMC can work a deal with the South Nassau Communities Hospital, and they can build a no free-standing 24-hour 911 emergency department.
Senator Schumer has since made it his goal to reach FEMA in hopes they promptly issue the hospital's much needed statement.
"Up to 100 million dollars and the health of the Long Beach community is hanging in the balance here," said Schumer. "A positive ruling from FEMA will allow Sandy aid to flow to the medical center in the way congress intended, which can clear the way for new not-for-profit ownership that will re-establish sorely needed medical operations at the facility."
Schumer says the LBMC will have a hard time opening without FEMA's consent since new owners will need to know when the $100 million will be available. The financial road block is the result of a Sandy bill that Schumer wrote which gives FEMA the ability to issue the Advisory Opinion. He has made it clear that only not-for-profit hospitals should be eligible for these funds so they can service their community.
"We are so close to bringing critical healthcare services back to thousands of people in Long Beach and South Nassau who have been without it since Hurricane Sandy," Schumer continued in his statement. "We need to make sure we are making the funds that LBMC is owed available to the next not-for-profit owner."
Senator Schumer has attempted to reach FEMA by sending an open letter to FEMA Administrator W. Craig Furgate. In the letter, the Senator says a merger between the Long Beach Medical Center and Nassau Communities Hospital would coordinate a network of healthcare services which includes a freestanding emergency department, ambulatory surgery facility, urgent care, primary care, an imaging center, and other outpatient units. Without the $100 million in FEMA reimbursement, Schumer warns, "No asset purchase agreement can move forward because it offers no clarity on the final financial terms of any merger."
Join Our Weekly Newsletter

Sign up for a free weekly newsletter covering things to do, hottest local headlines, and everything Long Island! Read more here or enter your email to signup.