Sentencing Tuesday in Central Islip for Man Responsible for Grandfather's Death in DWI Crash
A man was sentenced for the death of his grandfather in a DWI car crash.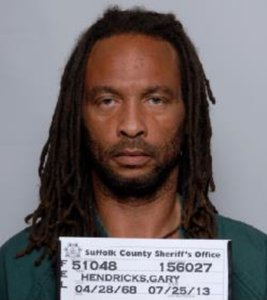 Gary Hendricks, 45, was driving a 1999 Chevrolet Suburban on Sunrise Highway in Patchogue on the evening of July 22 when he rear-ended a pickup truck and lost control, overturning on the shoulder of the highway several times, DA Spota said.
"The defendant told police he was driving - even though he did not have license - because his passengers had more to drink than the two beers he had," DA Spota said.
The district attorney said a chemical analysis of the suspect's blood showed he had a blood alcohol content of .17 hours after the fatal crash.
Hendricks pleaded guilty to all of the charges in the indictment; vehicular manslaughter, vehicular assault, driving while intoxicated and aggravated unlicensed operation of a motor vehicle and is expected to be sentenced by State Supreme Court Justice Fernando Camacho to four to eight years in state prison.
District Attorney Spota said prosecutors will recommend a sentenced of up to 12 years' incarceration upstate.
Justice Camacho will call the court calendar at 9:30 am.
Join Our Weekly Newsletter

Sign up for a free weekly newsletter covering things to do, hottest local headlines, and everything Long Island! Read more here or enter your email to signup.