Sochi Terrorist Threat Declared Fake, But Winter Olympics Still Tense
Months of attacks and terroristic threats have created grave security concerns leading into February's Winter Olympic Games.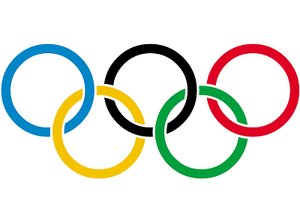 An anonymous e-mail sent to multiple nations threatening terrorist attacks on US and European athletes who participate in February's Winter Olympic Games is but the latest in a string of events which have raised security concerns around Sochi, Russia's host city for the games. The e-mail states that supporters of these countries' respective national teams would be harmed if they attend as well.
Fortunately, this particular warning appears to be a fake. The International Olympics Committee says the message is not credible, and several officials from various nations have declared it untruthful as well.
"It's a fake mail from a sender in Israel, who has been active with various threats for a few years," Wolfgang Eichler, a spokesman for the Austrian Olympic team told the APA national news agency.
"I am very pleased to inform everyone that both the IOC and the Sochi organizing committee... declared after the analysis of the letter that this threat is not real," said Zsigmond Nagy of the Hungarian Olympic Committee in a Reuters report.
That this email was a farce has done little to ease tensions in the path to the 2014 games, however. Multiple acts of violence have plagued the region surrounding Sochi in recent months, giving pause for legitimate security concerns.
In December, an Islamic militant group named Vilayat Dagestan claimed responsibility for two suicide bombings which killed 34 people in the North Caucasus region; another attack previously hit the area in October. Volgograd, the attacked city, lays over 400 hundred miles north of Sochi, but Vilayat Dagestan declared it would target the Winter Olympics as well.
Russia has responded to the threats by putting in place what it calls a "ring of steel," establishing a controlled zone stretching about 60 miles along the coast and 25 miles inland. Roughly 40,000 police officers and soldiers have been deployed to protect the city, preventing unauthorized vehicles from entering and enforcing a temporary suspension of weapons sales within. Naval destroyers stand watch of Sochi's shores, and the Russian Defense Minister declared several surface-to-air missile systems stand ready to intercept any potential aerial threats.
Despite the immense security efforts, there remains fear that serious risks could already exist within Sochi. On Monday, January 20, Russian police were hard at work searching for a 22-year-old woman named Ruzana Ibragimova suspected of belonging to a group of suicide bombers known as the Black Widows. Ibragimova is believed to have gotten into Sochi before the ring of steel was established, and other members of the high profile organization may be inside as well.
The US State Department has warned the thousands of Americans who will attend the 2014 Olympics to be cautious when they arrive.
"Large-scale public events such as the Olympics present an attractive target for terrorists," the department said in a statement. "Russian authorities have indicated that they are taking appropriate security measures in Sochi in light of this. Acts of terrorism, including bombings and hostage takings, continue to occur in Russia, particularly in the North Caucasus region."
For some travelers, potential threats come from the host nation itself. Russia has drawn heavy criticism from the international community for its recent enactment of oppressive anti-gay legislation banning "propaganda of nontraditional sexual relations" to minors. The law applies vague terminology and fails to provide concrete legal definitions of key terms, including what it considers to be "LGBT propaganda," but hard-line actions from the Russian government would indicate that openly gay individuals could expect harsh punishments for promoting LGBT equality in public.
"Russian citizens found guilty of violating the law could face a fine of up to 100,000 rubles ($3,100)," said the State Department. "Foreign citizens face similar fines, up to 14 days in jail, and deportation."
Despite the threats and attacks in the North Caucasus, Thomas Bach, president of the IOC, has affirmed his confidence in the security of Sochi.
"I am certain that everything will be done to ensure the security of the athletes and all the participants of the Olympic Games," he said after the December bombings. "Sadly terrorism is a global disease but it must never be allowed to triumph."
[Source: IOC, LA Times, US State Department]
Join Our Weekly Newsletter

Sign up for a free weekly newsletter covering things to do, hottest local headlines, and everything Long Island! Read more here or enter your email to signup.