Arrest Made in Famed Lufthansa Heist
Vincent Asaro and Thomas DiFiore of Commack were arrested after several unsolved crimes were reopened.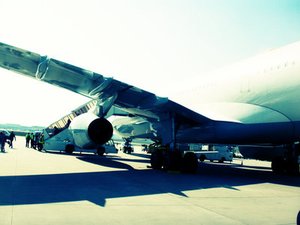 On Thursday several alleged organized crime figures were arrested after a federal investigation on a number of unsolved crimes were reopened. Of those arrested one was was linked to the 1978 Lufthansa heist made famous by Martin Scorsese's legendary mob flick Goodfellas. A year after the robbery took place, the heist's investigation went sour as Jimmy Burke, called Jimmy Conway in the movie, killed off anyone he saw as a loose end.
Vincent Asaro, 78, of Howard Beach, was the first mob related arrest in the Lufthansa heist. The only other person to be arrested for the crime was an airport worker named Louis Werner. During the time of his arrest Werner provided federal agents information on the robbery. Of course all the information lead to dead ends as most of the suspects were either found dead or disappeared.
At the time the Lufthansa heist was one of the biggest the country had ever seen. The thieves stole $5 million in cash and $1 million in jewels from the airport's cargo building. The equivalent of that today would be $20 million.
Four other alleged mobsters were also arrested today. One of them, who is believed to be an associate of Asaro in the Bonanno crime family, is Thomas "Tommy D" DiFiore of Commack. DiFiore, who faces conspiracy charges, is believed to be an underboss and currently the highest-ranking member of the Bonanno family living outside of prison.
This particular roundup stems from an FBI decision in June after a source led them to finding the remains of Paul Katz in Jimmy Burke's basement. Katz disappeared in 1969 after Burke and his henchman believed he was working with law enforcement. Investigators say Katz was strangled with a chain and then buried in a vacant home. When Burke thought authorities were on to him, he allegedly moved the body to his own basement.
Burke, who was said to be the mastermind of the Lufthansa heist, passed away in 1996 while serving time for murder.
Join Our Weekly Newsletter

Sign up for a free weekly newsletter covering things to do, hottest local headlines, and everything Long Island! Read more here or enter your email to signup.