Long Island Crisis Center: Newest Report Reveals Spikes In Suicide Rate For Veterans
The Long Island Crisis Center is offering their support to local veterans.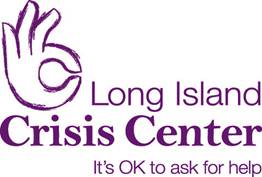 Bellmore, NY - January 17th, 2014 - According to a briefing released on January 9, 2014 by the Department of Veteran Affairs,at least 22 veterans commit suicide every day; and young male veterans (under the age of 30) are three times more likely to commit suicide than civilian males in the same age range. The statistics have also increased for female veterans in all age brackets as well.

"Long Island Crisis Center is paying close attention to these numbers," stated Executive Director Linda Leonard. "One important fact pointed out in the study is that for those veterans receiving care through the VHA, suicide is down by 30 percent. However, for those veterans not enrolled in a program, suicide has soared by 60 percent. That is truly alarming. We know we can play a pivotal rolein helping these veterans receive the help they need."

Officials at the Department of Veteran Affairs do not have definitive reasons for these disturbing statistics, however, they do point to post traumatic stress disorder, combat injuries and the difficulties facing young veterans in re-entering civilian life.

"The Crisis Center's hotlines are staffed 24 hours a day/7 days a week with highly trained counselors who can provide short-term counseling, support, and resources and referrals. We are accessible through an online chat, mobile phone texting and walk-in-counseling services," continues Ms. Leonard. "No veteran, no family member, no civilian should think that they are alone and that no one cares. All our services are free, confidential and anonymous."

To Reach Long Island Crisis Center:
Call 24/7: 516-679-1111
Chat online: www.licconline.org
Text: "LICC" to 839863
Walk-In: 2740 Martin Avenue, 2nd Floor, Bellmore, NY
Join Our Weekly Newsletter

Sign up for a free weekly newsletter covering things to do, hottest local headlines, and everything Long Island! Read more here or enter your email to signup.