Long Island Fruit Picking
New York is known as "The Big Apple" and many Long Islanders travel upstate for their fruit picking ventures, however, there are many locations on Long Island that fulfill every fruit picking need. Long Island has the most agriculturally rich land in the region. Despite its proximity to densely populated urban and suburban communities, Long Island's east end is home to many different orchards and farms, making fruit picking a popular activity throughout the warmer months without having to travel too far. Over twenty kinds of fruits and vegetables are grown each year on Long Island.
Please Note: Be sure to call each location for hours of operation, any fees and driving directions before heading out.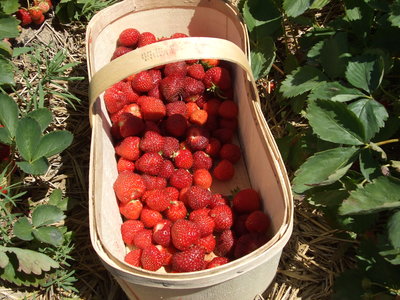 The arrival of ripe strawberries coincides with the early summer months, their natural sweetness matches the beautiful warm weather. Strawberry picking has been a popular recreational activity on Long Island for decades. There are many pick-your-own strawberry farms, a fun place to bring the whole family between may and June. Many locations on Long Island offered strawberry picking during the height of its season from late May to June.
Berry Picking
Berry picking on Long Island is a popular activity during the summer's warmest month, July. Long Island farms offer pick-your-own options for blueberries, raspberries, cherries and blackberries. These naturally fresh summer treats also make delicious jams and jellies to provide a healthy alternative to satisfy your sweet tooth throughout the winter.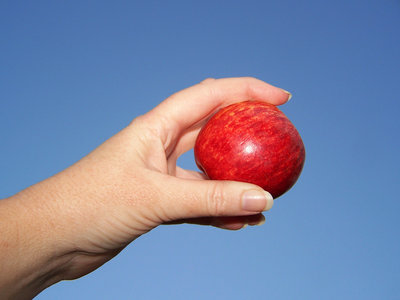 Apple picking is also a fun activity that defines New York state and is not too far away for us Long Islanders. Apple season stretches from early September to late October, and is often associated with popular treats such as apple cider and apple cider doughnuts, roasted corn on the cob, and other delicious baked goods.
You can hardly enjoy the fall season without seeing a freshly carved jack-o-lantern for the Halloween season. The tradition of carving vegetables into lanterns stems back to Ireland and Scotland, where the vegetable of preference was a turnip. Pumpkins bring the opportunity for many more seasonal activities and treats. Pumpkin picking on Long Island dominates the east end during the fall, and any drive out east will inevitably bring you to a dozen or more harvest farm stands with pumpkins up front or back in the fields for picking. Decorative gourds are available at nearly all stands, as well as canned fruits, cider, Long Island sweet corn and other seasonal treats. Pumpkins are usually available from mid to late September through October.
Other Resources for fruit picking on Long Island