Long Island Ferry Schedules
Home » Transportation » Ferries » Ferry Schedule Information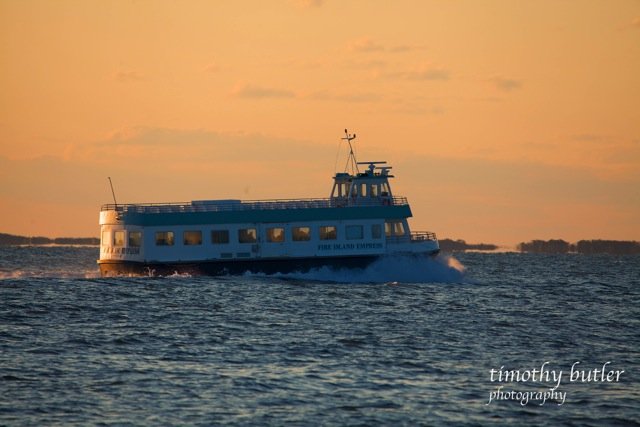 Ferry Services on Long Island make for a great way to cross the sound when you need want to travel to another state or a smaller island off of LI proper. Depending on the boat you can board on foot or in your car, and many ferries can even be used to transport large goods to the barrier islands. Of course, before you try to cross the ocean you should know where each ferry goes and when it leaves, so check with the schedules below. All listed times are for the departing port.
For the Cross Sound Ferry schedule, please visit the Cross Sound Ferry website.

LIRR Strike Emergency Ferry Service
A Tentative Agreement Has Been Reached Between the MTA and LIRR Unions. Click Here for More Information.
The MTA has arranged for service between Glen Cove and E 34th Street/Midtown Manhattan for no additional charge should there be an LIRR strike on and after July 20. The service will run during peak hours in peak directions only. LIRR tickets will be cross-honored; the ferry will run to Manhattan in the morning and back to Glen Cove in the evening.
Travel time will be approximately 40 minutes each way, and the ferry has a capacity of 500 seats which will be filled on a first come, first serve basis. Limited parking is available at the Glen Cove Dock, so the MTA recommends carpools and arranging for drop-off/pick-up.
Three eastbound trips in the morning and three westbound trips in the evening are presently planned.
The E 34th Street dock in NYC is operated by the M34 SBS bus route and ferry service will be provided through Seastreak Ferry.
As of July 14, the MTA has not determined a finalized schedule for operation. Additional information , including directions, can be found on the MTA website.
Bridgeport & Port Jefferson Steamboat Company
Port Jefferson Ferry (Schedule Valid 06/28/14 - 09/1/14)
Follow Friday Schedule for 9/1

Monday - Thursday Port Jefferson

Monday - Thursday Bridgeport, CT

Friday - Sunday Port Jefferson

Friday - Sunday Bridgeport, CT

6:00 AM

6:00 AM

6:00 AM
(Except Sundays)
6:00 AM
(Except Sundays)

7:00 AM

7:30 AM

7:00 AM

7:30 AM

8:00 AM

8:30 AM

8:00 AM

8:30 AM

9:00 AM

9:30 AM

9:00 AM

9:30 AM

10:00 AM

10:30 AM

10:00 AM

10:30 AM

11:00 AM

11:30 AM

11:00 AM

11:30 AM

12:00 PM

12:30 PM

12:00 PM

12:30 PM

1:00 PM

1:30 PM

1:00 PM

1:30 PM

2:00 PM

2:30 PM

2:00 PM

2:30 PM

3:00 PM

3:30 PM

3:00 PM

3:30 PM

4:00 PM

4:30 PM

4:15 PM

4:45 PM

5:00 PM

5:30 PM

5:15 PM

6:00 PM

6:00 PM

6:30 PM

6:30 PM

7:00 PM

7:00 PM

7:30 PM

7:30 PM

8:00 PM

8:00 PM

8:30 PM

8:30 PM

9:00 PM

9:00 PM

9:30 PM

10:00 PM

10:00 PM
Two Vessel Schedule (In Effect When One Vessel is Being Serviced, Check with Ferry for Details)
| Monday - Thursday Port Jefferson | Monday - Thursday Bridgeport, CT | Friday - Sunday Port Jefferson | Friday - Sunday Brdigeport, CT |
| --- | --- | --- | --- |
| 6:00 AM | 6:00 AM | 6:00 AM (Except Sundays) | 6:00 AM (Except Sundays) |
| 7:30 AM | 7:30 AM | 7:30 AM | 7:30 AM |
| 9:00 AM | 9:00 AM | 9:00 AM | 9:00 AM |
| 10:30 AM | 10:30 AM | 10:30 AM | 10:30 AM |
| 12:00 PM | 12:00 PM | 12:00 PM | 12:00 PM |
| 1:30 PM | 1:30 PM | 1:30 PM | 1:30 PM |
| 3:00 PM | 3:00 PM | 3:00 PM | 3:00 PM |
| 4:45 PM | 4:45 PM | 4:45 PM | 4:45 PM |
| 6:15 PM | 6:15 PM | 6:15 PM | 6:15 PM |
| 7:45 PM | 7:45 PM | 7:45 PM | 7:45 PM |
| 9:00 PM | 9:00 PM | 9:00 PM | 9:00 PM |
| xx | xx | 10:15 PM | 10:15 PM |
Davis Park (Schedule Valid 06/27/14 - 09/2/14)
Will not run 7/4 or 9/1

Monday - Thursday Patchogue

Monday - Thursday Davis Park

Friday Patchogue

Friday Davis Park

6:15 AM
(Monday & 9/2 Only)
6:40 AM
(Monday & 9/2 Only)

7:30 AM

8:00 AM

7:30 AM

8:00 AM

10:15 AM

10:45 AM

10:15 AM

10:45 AM

11:30 AM

12:15 PM

11:30 AM

12:15 PM

1:15 PM

1:45 PM

1:15 PM

1:45 PM

3:20 PM

4:00 PM

3:20 PM

4:00 PM

5:30 PM

5:55 PM

5:30 PM

5:55 PM

6:35 PM

7:00 PM

6:35 PM

7:00 PM

8:30 PM

8:55 PM

8:30 PM
(Ends 8/28)
9:00 PM
(Ends 8/28)

9:30 PM

10:00 PM

10:00 PM
(Ends 8/28)
10:30 PM
(Ends 8/28)

10:30 PM

11:00 PM
Watch Hill (Schedule Valid 06/23/14 - 09/1/14)
Use Saturday/Sunday Schedule for 7/4 and 9/1

Monday - Friday Patchogue

Monday - Friday Watch Hill

Saturday & Sunday Patchogue

Saturday & Sunday Watch Hill

8:45 AM

9:15 AM

8:30 AM

9:05 AM

10:15 AM

11:00 AM

10:00 AM

10:45 AM

12:30 PM

1:15 PM

12:00 PM

12:45 PM

3:10 PM

3:50 PM

1:45 PM

2:30 PM

5:00 PM

5:45 PM

3:30 PM

4:15 PM

7:00 PM
(Friday Only)
7:45 PM
(Friday Only)

5:30 PM

6:30 PM

xx

xx

xx

10:00 PM
(Saturday & 7/4 Only)
Watch Hill (Schedule Valid 09/2/14 - 09/5/14)
| Tuesday - Friday Patchogue | Tuesday - Friday Watch Hill | Friday Patchogue | Friday Watch Hill |
| --- | --- | --- | --- |
| 10:15 AM | 10:55 AM | 10:15 AM | 10:55 AM |
| 3:30 PM | 4:15 PM | 3:30 PM | 4:15 PM |
| xx | xx | 6:30 PM | 7:00 PM |
Watch Hill (Schedule Valid 09/6/14 - 10/13/14)
Friday Patchogue

Friday Watch Hill

Saturday, Sunday & Columbus Day Patchogue

Saturday, Sunday & Columbus Day

3:30 PM

4:15 PM

10:20 PM

11:00 AM

6:00 PM

6:30 PM

12:15 PM
(Except 10/13)
1:00 PM
(Except 10/13)

xx

xx

3:30 PM

4:15 PM
Atlantique (Schedule Valid 6/20/14 - 9/1/14)
Use Friday Schedule 7/3

Monday - Friday Bay Shore

Monday - Friday Atlantique

Saturday, 7/4 & 8/31 Bay Shore

Saturday, 7/4 & 8/31 Atlantique

Sunday & 9/1 Bay Shore

Sunday & 9/1 Atlantique

9:50 AM

10:35 AM

9:30 AM

10:10 AM

9:50 AM

10:30 AM

11:50 AM

xx

10:50 AM

11:30 AM

11:50 AM

3:20 PM

3:00 PM
(Fridays Only)

3:30 PM

11:50 AM

3:30 PM

xx

5:30 PM

4:15 PM

5:30 PM

4:30 PM

5:30 PM

xx

7:10 PM

6:45 PM
(Fridays Only)
7:25 PM
(Fridays Only)

xx

xx

xx

xx

8:10 PM
(Fridays Only)
8:50 PM
(Fridays Only)

xx

xx

xx

xx

9:10 PM
(Fridays Only)

xx

xx

xx

xx

xx
Dunewood (Schedule Valid 6/20/14 - 9/2/14)
Use Friday Schedule 7/3

Monday - Friday Bay Shore

Monday - Friday Dunewood

Saturday, 7/4 & 8/31 Bay Shore

Saturday, 7/4 & 8/31 Dunewood

Sunday & 9/1 Bay Shore

Sunday & 9/1 Dunewood

7:00 AM

7:40 AM

9:30 AM

10:00 AM

9:30 AM

10:10 AM

9:25 AM

10:05 AM

10:50 AM

11:20 AM

11:10 AM

11:50 AM

11:10 AM

11:50 AM

12:10 PM

12:50 PM

12:50 PM

1:30 PM

1:00 PM

1:40 PM

1:30 PM

2:10 PM

2:05 PM

2:35 PM

3:00 PM

4:30 PM

2:50 PM

3:30 PM

xx

3:30 PM

5:30 PM

6:10 PM

4:10 PM

4:50 PM

4:05 PM

4:45 PM

6:45 PM
(Fridays Only)
7:15 PM
(Fridays Only)

6:00 PM

6:40 PM

5:20 PM

6:00 PM

7:25 PM
(Mon - Thurs Only)
7:55 PM
(Mon - Thurs Only)

7:30 PM

8:10 PM

xx

7:20 PM

8:10 PM
(Fridays Only)
8:40 PM
(Fridays Only)

xx

xx

xx

8:05 PM

9:10 PM
(Fridays Only)

xx

xx

xx

xx

xx
Fair Harbor (Schedule Valid 6/20/14 - 9/2/14)
Monday - Thursday Bay Shore

Monday - Thursday Fair Harbor

Friday & 7/3 Bay Shore

Friday & 7/3 Fair Harbor

Saturday, 7/4 & 8/31 Bay Shore

Saturday, 7/4 & 8/31 Fair Harbor

Sunday & 9/1 Bay Shore

Sunday & 9/1 Fair Harbor

xx

6:10 AM

xx

6:10 AM

7:00 AM

7:30 AM

7:00 AM

7:30 AM

7:00 AM

7:30 AM

7:00 AM

7:30 AM

9:30 AM

10:00 AM

9:30 AM

10:00 AM

9:25 AM

9:55 AM

9:25 AM

9:55 AM

10:50 AM

11:20 AM

11:10 AM

11:40 AM

11:10 AM

11:40 AM

11:10 AM

11:40 AM

12:10 PM

12:40 PM

12:50 PM

1:20 PM

1:00 PM

1:30 PM

1:00 PM

1:30 PM

1:30 PM

2:00 PM

2:05 PM

2:40 PM

3:00 PM

4:40 PM

3:00 PM

xx

2:50 PM

3:20 PM

3:10 PM

3:45 PM

5:30 PM

6:00 PM

4:15 PM

4:20 PM

4:10 PM

4:40 PM

4:15 PM

4:50 PM

7:25 PM
(Excluding 9/2)
8:05 PM
(Excluding 9/2)

5:30 PM

6:00 PM

6:00 PM

6:30 PM

5:20 PM

5:55 PM

9:10 PM
(Excluding 9/2)
9:40 PM
(Excluding 9/2)

6:45 PM

7:15 PM

7:30 PM

8:00 PM

6:25 PM

7:00 PM

10:50 PM
(Thurs Only)

xx

8:00 PM

8:30 PM

9:00 PM

9:30 PM

7:30 PM

8:15 PM

xx

xx

9:10 PM

xx

10:50 PM

11:20 PM

8:50 PM

9:25 PM

xx

xx

10:30 PM

11:10 PM

xx

xx

xx

xx
Kismet (Schedule Valid 6/20/14 - 9/2/14)
Monday - Thursday Bay Shore

Monday - Thursday Kismet

Friday & 7/3 Bay Shore

Friday & 7/3 Kismet

Saturday, 7/4 & 8/31 Bay Shore

Saturday, 7/4 & 8/31 Kismet

Sunday & 9/1 Bay Shore

Sunday & 9/1 Kismet

xx

6:30 AM
(Mondays & 9/2 Only)

7:00 AM

7:45 AM

7:00 AM

7:50 AM

7:00 AM

7:50 AM

7:00 AM

7:45 AM

9:25 AM

10:05 AM

9:30 AM

10:10 AM

9:30 AM

10:10 AM

9:25 AM

10:05 AM

11:10 AM

11:50 AM

10:50 AM

11:30 AM

11:10 AM

11:50 AM

11:10 AM

12:10 AM

1:00 PM

1:40 PM

12:10 PM

12:50 PM

12:00 PM

12:30 PM

1:00 PM

1:40 PM

3:00 PM

3:40 PM

1:30 PM

2:10 PM

12:50 PM

1:30 PM

3:00 PM

4:40 PM

4:15 PM

4:55 PM

2:50 PM

3:30 PM

2:05 PM

2:35 PM

5:30 PM

6:10 PM

5:30 PM

6:10 PM

4:10 PM

5:10 PM

3:10 PM

3:40 PM

7:25 PM

8:05 PM

6:45 PM

7:25 PM

6:00 PM

6:40 PM

4:15 PM

4:45 PM

9:10 PM

10:00 PM

8:00 PM

8:40 PM

7:30 PM

8:10 PM

5:20 PM

5:50 PM

10:50 PM

11:20 PM

9:10 PM

9:50 PM

9:00 PM

9:50 PM

6:25 PM

6:55 PM

xx

xx

10:30 PM

11:10 PM

10:50 PM

11:45 PM

7:30 PM

8:00 PM

xx

xx

12:00 AM

12:30 AM

xx

xx

8:50 PM

9:45 PM
Ocean Bay Park (Schedule Valid 6/20/14 - 9/2/14)
Monday - Thursday Bay Shore

Monday - Thursday Ocean Bay Park

Friday & 7/3 Bay Shore

Friday & 7/3 Ocean Bay Park

Saturday, 7/4 & 8/31

Saturday, 7/4 & 8/31

Sunday & 9/1

Sunday & 9/1

xx

6:10 AM
(Monday & 9/2 Only)

7:00 AM

7:40 AM

7:00 AM

7:45 AM

7:00 AM

7:45 AM

7:00 AM

7:40 AM

9:20 AM

10:00 AM

9:10 AM

9:50 AM

8:40 AM

9:20 AM

8:20 AM
(Mondays Only)
9:00 AM
(Mondays Only)

10:45 AM

11:30 AM

10:00 AM

10:40 AM

10:00 AM

10:40 AM

9:25 AM

10:05 AM

12:15 PM

1:00 PM

10:45 AM

11:15 AM

11:15 AM

11:55 AM

11:00 AM

11:40 AM

1:45 PM

2:30 PM

11:20 AM

12:00 PM

12:30 PM

1:10 PM

12:50 PM

1:30 PM

3:10 PM

3:50 PM

12:10 PM

12:50 PM

1:15 PM
(Excluding 9/1)

xx

2:50 PM

3:30 PM

4:10 PM

4:50 PM

12:50 PM

1:30 PM

1:50 PM

2:30 PM

4:10 PM

4:50 PM

5:10 PM

5:50 PM

1:50 PM

2:30 PM

3:05 PM

3:45 PM

5:30 PM

6:10 PM

6:10 PM

6:50 PM

2:50 PM

3:30 PM

4:20 PM

5:00 PM

6:50 PM

7:35 PM

6:50 PM

7:30 PM

3:50 PM

4:30 PM

5:35 PM

6:20 PM

8:15 PM
(Excluding 9/2)
9:00 PM
(Excluding 9/2)

7:30 PM

8:10 PM

4:50 PM

5:30 PM

7:05 PM

7:50 PM

9:45 PM
(Wed - Thurs Only)
10:20 PM
(Wed - Thurs Only)

8:20 PM

9:00 PM

6:10 PM

6:50 PM

8:45 PM
(Excluding 9/1)

9:30 PM

xx

xx

9:00 PM

9:40 PM

7:30 PM

8:10 PM

xx

11:00 PM
(Excluding 9/1)

xx

xx

10:20 PM

10:50 PM

9:00 PM

9:40 PM

xx

xx

xx

xx

xx

xx

10:20 PM

11:20 PM

xx

xx

xx

xx

xx

xx

xx

1:00 AM
(7/4, 7/5, 8/30, 8/31 Only)

xx

xx
Ocean Beach (Schedule Valid 6/20/14 - 9/2/14)
Monday - Thursday Bay Shore

Monday - Thursday Ocean Beach

Friday Bay & 7/3 Shore

Friday & 7/3 Ocean Beach

Saturday & Sunday Bay Shore

Saturday & Sunday Ocean Beach

xx

6:00 AM

xx

6:00 AM

7:00 AM

7:50 AM

7:00 AM
(Excluding 9/2)
7:35 AM
(Excluding 9/2)

7:00 AM

7:35 AM

9:10 AM

9:45 AM

8:15 AM

8:50 AM

8:15 AM

8:50 AM

10:00 AM

10:35 AM

9:25 AM

10:10 AM

9:25 AM

10:10 AM

10:45 AM

11:20 AM

10:15 AM
(Excluding 9/2)
10:55 AM
(Excluding 9/2)

10:15 AM

10:55 AM

11:15 AM

11:50 AM

11:00 AM

11:40 AM

11:00 AM

11:40 AM

12:00 PM

12:30 PM

11:50 AM
(Excluding 9/2)
12:30 PM
(Excluding 9/2)

11:50 AM

12:30 PM

1:05 PM

xx

12:45 PM

1:25 PM

12:45 PM

1:30 PM

1:30 PM

1:40 PM
(Saturdays Only)
1:30 PM
(Excluding 9/2)
2:05 PM
(Excluding 9/2)

1:45 PM

2:25 PM

2:10 PM
(Saturdays Only)

xx

2:45 PM

3:20 PM

3:10 PM

3:50 PM

2:30 PM

3:00 PM

4:05 PM

4:45 PM

4:10 PM

4:50 PM

3:30 PM

3:40 PM

4:50 PM
(Wed - Thurs Only)
5:30 PM
(Wed - Thurs Only)

5:10 PM

5:50 PM

4:10 PM

4:40 PM

5:30 PM

6:10 PM

6:10 PM

6:45 PM

5:10 PM

5:50 PM

6:50 PM

7:30 PM

6:50 PM

7:20 PM

6:20 PM

7:00 PM

8:10 PM

8:50 PM

7:30 PM

8:00 PM

7:30 PM

8:10 PM

9:30 PM
(Excluding 9/2)
10:10 PM
(Excluding 9/2)

8:10 PM

8:40 PM

9:00 PM
(Excluding 9/1)

9:40 PM

10:50 PM
(Excluding 9/2)
11:40 PM
(Excluding 9/2)

9:00 PM

9:50 PM

10:20 PM
(Excluding 9/1)
11:15 PM
(Excluding 9/1)

xx

xx

9:50 PM

10:20 PM

xx

1:00 AM
(Saturdays, 7/4 & 8/31 Only)

xx

xx

10:30 PM

11:00 PM

xx

xx

xx

xx

12:00 AM

12:50 AM

xx

xx
Saltaire (Schedule Valid 6/20/14 - 9/2/14)
Monday - Thursday Bay Shore

Monday - Thursday Saltaire

Friday & 7/3 Bay Shore

Friday & 7/3 Saltaire

Saturday, 7/4 & 8/31 Bay Shore

Saturday, 7/4 & 8/31 Saltaire

Sunday & 9/1 Bay Shore

Sunday & 9/7 Saltaire

xx

6:20 AM

xx

6:20 AM

7:00 AM

7:40 AM

7:00 AM

7:40 AM

7:00 AM

7:40 AM

7:00 AM

7:40 AM

9:30 AM

10:00 AM

9:30 AM

10:00 AM

9:25 AM

9:55 AM

9:25 AM

9:55 AM

10:50 AM

11:30 AM

11:10 AM

11:40 AM

11:10 AM

12:00 PM

11:10 AM

11:40 AM

12:10 PM

12:40 PM

12:50 PM

1:20 PM

1:00 PM

1:30 PM

1:00 PM

1:30 PM

1:30 PM

2:00 PM

2:05 PM

2:40 PM

3:00 PM

4:30 PM

3:00 PM

3:30 PM

2:50 PM

3:20 PM

3:10 PM

3:45 PM

5:30 PM

6:00 PM

4:15 PM

4:45 PM

4:10 PM

5:00 PM

4:15 PM

4:50 PM

7:25 PM
(Excluding 9/2)
7:55 PM
(Excluding 9/2)

5:30 PM

6:00 PM

6:00 PM

6:30 PM

5:20 PM

5:55 PM

9:10 PM
(Excluding 9/2)
9:50 PM
(Excluding 9/2)

6:45 PM

7:15 PM

7:30 PM

8:00 PM

6:25 PM

7:00 PM

xx

xx

8:00 PM

8:30 PM

9:00 PM

9:40 PM

7:30 PM

8:10 PM

xx

xx

9:10 PM

9:40 PM

10:50 PM

11:30 PM

8:50 PM

9:35 PM

xx

xx

10:30 PM

11:00 PM

xx

xx

xx

xx
Seaview (Schedule Valid 6/20/14 - 9/2/14)
Monday - Thursday Bay Shore

Monday - Thursday Seaview

Friday & 7/3 Bay Shore

Friday & 7/3 Seaview

Saturday, 7/4 & 8/31 Bay Shore

Saturday, 7/4 & 8/31 Seaview

Sunday & 9/1 Bay Shore

Sunday & 9/1 Seaview

xx

6:00 AM
(Monday & 9/2 Only)

7:00 AM

7:30 AM

7:00 AM

7:35 AM

7:00 AM

7:35 AM

7:00 AM

7:30 AM

9:20 AM

9:50 AM

9:10 AM

9:40 AM

8:40 AM

9:10 AM

8:20 AM
(Monday Only)
8:50 AM
(Monday Only)

10:45 AM

11:20 AM

10:00 AM

10:30 AM

10:00 AM

10:30 AM

9:25 AM

9:55 AM

12:15 PM

12:50 PM

10:45 AM

11:20 AM

11:15 AM

11:45 AM

11:00 AM

11:30 AM

1:45 PM

2:20 PM

11:20 AM

11:50 AM

12:30 PM

1:00 PM

12:50 PM

1:20 PM

3:10 PM

3:40 PM

12:10 PM

12:40 PM

1:15 PM
(Excluding 9/2)

2:20 PM

2:50 PM

3:20 PM

4:10 PM

4:40 PM

12:50 PM

1:20 PM

3:05 PM

3:40 PM

4:10 PM

4:40 PM

5:10 PM

5:40 PM

1:50 PM

2:20 PM

4:20 PM

4:55 PM

5:30 PM

6:00 PM

6:10 PM

6:40 PM

2:50 PM

3:20 PM

5:35 PM

6:10 PM

6:50 PM

7:25 PM

6:50 PM

7:35 PM

3:50 PM

4:20 PM

7:05 PM

7:40 PM

8:15 PM
(Excluding 9/2)
8:50 PM
(Excluding 9/2)

7:30 PM

8:00 PM

4:50 PM

5:20 PM

xx

9:20 PM

9:45 PM
(Thursday Only)
10:15 PM
(Thursday Only)

8:20 PM

8:50 PM

6:10 PM

6:40 PM

xx

xx

xx

xx

9:00 PM

9:30 PM

7:30 PM

8:00 PM

xx

xx

xx

xx

10:20 PM

xx

9:00 PM

9:30 PM

xx

xx
Daily Schedule as of 6/23/14
| From Shelter Island | From Greenport |
| --- | --- |
| 5:40 AM | 6:00 AM |
| 6:00 AM | 6:15 AM |
| Every 10-20 Minutes Until 10:15 PM | Every 10-20 Minutes Until 10:30 PM |
| 10:15 PM | 10:30 PM |
| 10:45 PM | 11:00 PM |
| 11:15 PM | 11:30 PM |
| 11:45 PM | 12:00 AM |
Cherry Grove (Schedule Valid 6/27/14 - 9/7/14)
Monday Sayville

Monday
Cherry Grove

Tuesday - Thursday Sayville
Tuesday - Thursday Cherry Grove
Friday Sayville
Friday Cherry Grove
Saturday, 7/4 & 8/31
Sayville
Saturday, 7/4 & 8/31
Cherry Grove
Sunday
& 9/1
Sayville

Sunday & 9/1 Chery Grove

5:45 AM
6:10 AM
7:00 AM
7:25 AM
7:00 AM
7:25 AM

8:00 AM

8:30 AM

8:00 AM

8:30 AM

7:00 AM
7:25 AM
8:00 AM
8:25 AM
8:00 AM
8:25 AM

9:20 AM

9:45 AM

9:20 AM

9:45 AM

8:00 AM
8:25 AM
9:30 AM
10:00 AM
9:30 AM
10:00 AM

10:20 AM

10:45 AM

10:20 AM

10:45 AM

9:30 AM
10:00 AM
11:30 AM
12:00 PM
11:30 AM
12:00 PM

11:20 AM

11:45 AM

11:20 AM

11:45 AM

11:30 AM
12:00 PM
1:30 PM
2:00 PM
1:30 PM
2:00 PM
12:20 PM
12:45 PM
12:20 PM
12:45 PM
1:30 PM
2:00 PM
3:30 PM
4:00 PM
3:30 PM
4:00 PM
1:20 PM
1:54 PM
1:20 PM
1:45 PM
3:30 PM
4:00 PM
5:30 PM
6:00 PM
4:30 PM
5:00 PM
3:15 PM
3:45 PM
3:15 PM
3:45 PM
5:30 PM
6:00 PM
7:30 PM
8:00 PM
5:30 PM
6:00 PM
4:15 PM
4:45 PM
4:15 PM
4:45 PM
7:30 PM
8:00 PM
8:30 PM
(Thursday
Only)
9:00 PM
(Thursday
Only)
6:30 PM
7:00 PM
5:15 PM
5:45 PM
5:15 PM
5:45 PM
8:30 PM
9:00 PM
10:15 PM
(Thursday
Only)
11:00 PM
(Thursday
Only)
8:30 PM
9:00 PM
6:15 PM
6:45 PM
6:15 PM
6:45 PM
xx
xx
xx
xx
9:30 PM
10:00 PM
7:15 PM
7:45 PM
7:15 PM
7:45 PM
xx
xx
xx
xx
10:30 PM
11:00 PM
8:15 PM
8:45 PM
8:15 PM
8:45 PM
xx
xx
xx
xx
12:00 AM
12:45 AM
9:15 PM
9:45 PM
9:15 PM
9:45 PM
xx
xx
xx
xx
xx
xx
11:00 PM
11:30 PM
11:00 PM
11:30 PM
xx
xx
xx
xx
xx
xx
12:30 AM
1:00 AM
xx
xx
xx
xx
xx
xx
xx
xx
1:30 AM
2:00 AM
xx
xx
Fire Island Pines (Schedule Valid 06/27/14 - 09/7/14)
Monday Sayville

Monday FI Pines

Tuesday - Thursday Sayville
Tuesday - Thursday FI Pines
Friday & 7/3 Sayville
Friday & 7/3 FI Pines

Saturday, Sunday, 7/4 & Day Sayville

Saturday, Sunday, 7/4 & 9/1

FI Pines

5:40 AM

6:20 AM

7:00 AM
7:25 AM
7:00 AM
7:25 AM

8:00 AM

8:30 AM

7:00 AM
7:25 AM
8:00 AM
8:45 AM
8:00 AM
8:45 AM
9:25 AM
9:45 AM

8:00 AM

7:45 AM

9:30 AM
10:00 AM
9:30 AM
10:00 AM

10:20 AM

10:45 AM

9:30 AM

10:00 AM
11:30 AM
12:00 PM
11:30 AM
12:00 PM

11:20 AM

11:45 AM

11:30 AM
12:00 PM
1:30 PM
2:00 PM
1:30 PM
2:00 PM
12:20 PM
12:45 PM
1:30 PM
2:00 PM
3:30 PM
4:00 PM
3:30 PM
4:00 PM
1:20 PM
1:45 PM
3:30 PM
4:00 PM
5:30 PM
6:00 PM
4:30 PM
5:00 PM
2:15 PM
2:45 PM
5:30 PM
6:00 PM
7:30 PM
8:00 PM
5:30 PM
6:00 PM
3:15 PM
3:45 PM
7:30 PM
8:00 PM
8:30 PM
(Thursdays Only)
9:00 PM
(Thursdays Only)
6:30 PM
7:00 PM
4:15 PM
4:45 PM
8:15 PM
9:00 PM
10:15 PM
(Thursdays Only)
10:40 PM
(Thursdays Only)
7:30 PM
8:00 PM
5:15 PM
5:45 PM
xx
xx
xx
xx
9:30 PM
10:00 PM
6:15 PM
6:45 PM
xx
xx
xx
xx
10:30 PM
11:00 PM
7:15 PM
7:45 PM
xx
xx
xx
xx
12:00 AM
12:25 AM
8:15 PM
8:45 PM
xx
xx
xx
xx
xx
xx
9:15 PM
9:45 PM
xx
xx
xx
xx
xx
xx
10:30 PM
11:00 PM
Sailors Haven (Schedule Valid 06/21/14 - 09/1/14)
| Monday - Friday Sayville | Monday - Friday Sailors Haven | Saturday & Sunday (& Memorial Day) Sayville | Saturday & Sunday (& Memorial Day) Sailors Haven |
| --- | --- | --- | --- |
| 9:30 AM | 10:00 AM | 9:20 AM | 9:45 AM |
| 11:15 AM | 11:45 AM | 10:30 AM | 11:00 AM |
| 1:15 PM | 1:45 PM | 1:30 PM | 2:00 PM |
| 3:15 PM | 4:00 PM | 3:45 PM | 4:15 PM |
| 5:00 PM | 5:30 PM | 5:00 PM | 5:30 PM |
| xx | xx | 6:00 PM | 6:40 PM |
Water Island (Schedule Valid 06/16/14 - 9/1/14)
Monday
Sayville

Monday Water Island

Thursday
Sayville (7/10 - 8/28)

Friday & 7/3 Sayville

Friday & 7/3 Water Island

Saturday & 7/4 Sayville

Saturday & 7/4 Water Island

Sunday & 9/1 Water Island

Sunday & 9/1 Water Island

4:30 PM

4:50 PM

7:00 PM

12:30 PM

12:50 PM

9:30 AM

9:50 AM

3:15 PM

3:45 PM

xx
xx
xx

6:30 PM

6:50 PM

3:30 PM

4:00 PM
6:15 PM (Will not run 8/31)
6:45 PM
(Will not run 8/31)
xx
xx
xx
8:30 PM
8:50 PM
xx
xx
xx
xx
Year-Round Service from Shelter Island to North Haven, every 10-15 minutes
| June 27 - August 31 | September 1 - June 26, Sunday-Thursday | September 1 - June 26, Friday & Saturday |
| --- | --- | --- |
| 5:40 AM - 1:45 AM | 5:40 AM - 11:45 PM | 5:40 AM - 1:45 AM |
Viking Fleet
Montauk to Block Island, Rhode Island
Departs Montauk

Arrives Block Island

Departs Block Island

Arrives Montauk

Daily Service June 13 - September 15

10:00 AM

11:00 AM

5:00 PM

6:00 PM

Extra Sunday Trip July 6, 13, 20, 27
August 3, 10, 17, 31

3:30 AM

4:30 PM

11:30 AM

12:30 PM

September 19-21, 26-28

10:00 AM

11:00 AM

5:00 PM

6:00 PM

October 3-5, 10-13

10:00 AM

11:00 AM

5:00 PM

6:00 PM
Montauk to New London, Connecticut
Departs Montauk
Arrives New London
Departs New London
Arrives Montauk
Runs Fridays and Sundays Until October 10.
Runs Thursdays from July 3 - August 28.
Also Runs Monday September 1 and October 13
6:30 PM
7:30 PM
8:00 PM
9:00 PM
Montauk to Martha's Vineyard, Massachusetts
| | Departs Montauk | Arrives Martha's Vineyar | Departs Martha's Vineyard | Arrives Montauk |
| --- | --- | --- | --- | --- |
| Sunday August 10 | 6:30 PM | 12:30 AM | xx | xx |
| Tuesday August 12 | xx | xx | 4:30 PM | 10:30 PM |
Other Resources