Business Directory » Automotive » Car Rentals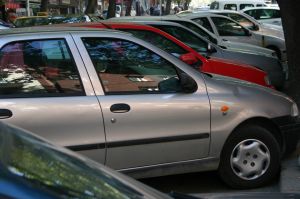 Whether you're visiting from out of town, or live locally and need a ride, there are car and truck rental facilities located in almost all of the major towns on Long Island. Offering almost every type of car or truck imaginable, renting a vehicle allows you the freedom to enjoy the luxuries of having your own vehicle while you are visiting, or while your car is in the shop. Borrowing a rental car can be a major convenience when you do not have access to your own vehicle, your car is being worked on, or while you shop for a new vehicle. It is reassuring to know that there are so many rental facilities on Long Island, where you'll always be able to borrow a car and hit the road, even when you are experiencing car troubles.
Automotive
Related Categories
369 Old Country Road in Carle Place
516-997-1566
721 County Road 39 in Southampton
631-283-9057
1045 Northern Boulevard in Roslyn
516-365-6900
189 Commack Road in Commack
631-499-8100
508 New York Avenue in Huntington
631-923-1661
1743 Sunrise Highway in Bay Shore

Want to be added to the Car Rentals Page? Call 631-406-4410 or
Email Us
for details!