Business Directory » Automotive » Car Dealers (Used Cars)
Long Island Car Dealers (Used Cars)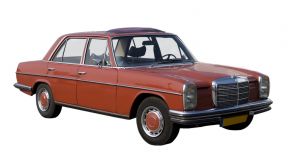 Looking for a great deal on upgrading your ride? Long Island is home to dozens of used car dealerships that offer great value used vehicles to suit every style preference and budget. Offering a cost effective, more affordable alternative to buying a new vehicle, used cars dealerships work with buyers to help them get the best value for their money, and the best ride to suit their driving needs. In addition to offering a vast selection of vehicle makes and models to choose from, used car dealerships will often take in your car on trade, and help you to get the best financing available for your new ride. So whether you're looking for an affordable family-friendly vehicle, or looking to upgrade your current ride to something sportier, used car dealerships all over Long Island are ready to help you find the perfect vehicle – no matter what you're looking for.
Automotive
Related Categories
Sponsored Listing
345 Merrick Road Amityville, NY 11701

Whether you're looking for the latest models or a used car, Security Dodge Chrysler Jeep Ram's goal is to exceed your expectations at every turn. More »
1490 Islip Avenue in Brentwood
631-739-7259
430-440 Plainview Road in Hicksville
(888) 375-0529
1430 Montauk Highway in Mastic
631-395-3408
1356 Sunrise Hwy in Bay Shore
(888) 564-2205
655 Seaman Avenue in Baldwin
516-728-8717
153 Sheridan Blvd in Inwood
(888) 275-3020
80 Independence Avenue in Babylon
631-875-3906
177-16C Liberty Avenue in Jamaica
888-310-9523
2232 Sunrise Highway in Islip
888-755-4480
105 Glen Street in Glen Cove
(888) 484-8565
2129 Merrick Rd in Merrick
(888) 284-0063
Want to be added to the Car Dealers (Used Cars) Page? Call 631-406-4410 or
Email Us
for details!
Stories You Might Be Interested In
Sunrise Toyota presented four Baby Resusci Anne CPR training units to the ...

Governor Cuomo issued a consumer alert advising New Yorkers to exercise caution ...




Attorney General Eric T. Schneiderman today announced a multi-million dollar settlement with ...

24 vehicles seized by police and forfeited by convicted felons are up ...