International Bacon Day is August 30th
The Saturday before Labor Day marks International Bacon Day, a day where everyone all over the world celebrates and consumes bacon. So, be sure to ...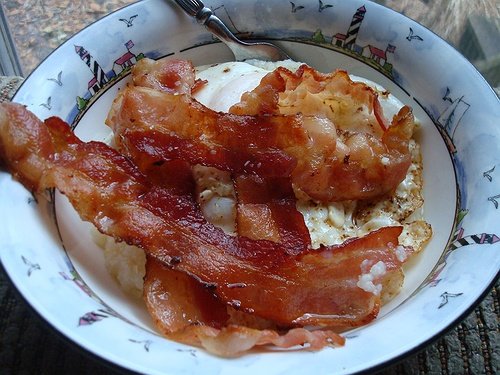 It seems that bacon is very popular with people internationally. Bacon is no longer a dish, but an art form. Bacon has been transposed into many different dishes. Some of the dishes are enjoyable, but some go over the top.
Some people just enjoy bacon with their eggs, but some enjoy the bacon in a cobb salad. Some adventurous people enjoy bacon in their ice cream, and some simple people enjoy bacon wrapped around a scallop. There are so many ways people have enjoyed bacon. Some people love the aroma and have bacon scented candles!
In anyway you enjoy your bacon, be sure to check out all these great restaurants with yummy and unique twists on bacon.
Have any other place that make a great bacon dish? Tell us in the comments below!
Photo by Arrowp via Free Images
Join Our Weekly Newsletter

Sign up for a free weekly newsletter covering things to do, hottest local headlines, and everything Long Island! Read more here or enter your email to signup.