Throw an Amazingly Awesome Backyard Luau
Say aloha to throwing a fabulous backyard luau bash!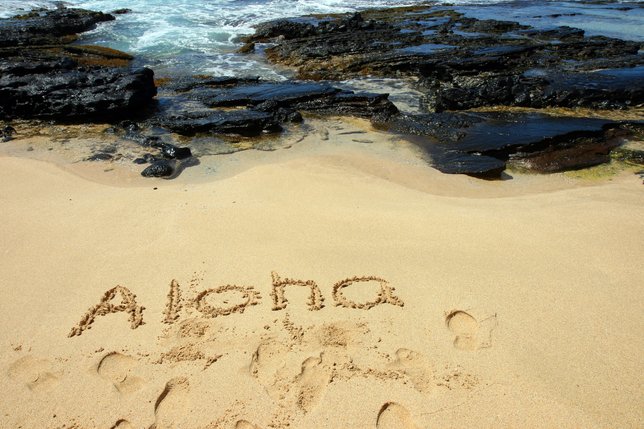 Summertime on Long Island may not be the same as spending your summer on a tropical Hawaiian island but who says you can't pretend? By throwing your own awesome backyard luau you can share your tropical visions and Hawaiian dreams with your family and friends, and without paying an arm and a leg for airfare! Plus, now you can skip all of that arduous travelling and simply walk into your own backyard to get a taste of the Hawaiian life.
From activities to food, dress to decoration there are many different aspects of the luau to consider. To make things a little easier, plus Hawaiian is supposed to be relaxing so you shouldn't be left to stress out, here are a few tips on how to throw your own fabulous backyard luau.
Decorations: This is where the backyard transformation begins! Set up some tiki torches around the perimeter of the party, they will provide light when it gets darker and some help keep away bugs. Next get some inflatable palm trees to place around the yard and in the pool - if you have one! Get island themed table cloths and tropical fish, turtle, and surf decorations to hang. Lay out seashells and flower petals on the tables.
Dress: Part of the fun of a having and attending a luau is getting to dress up in vibrant, colorful tropical wear. Guys can do something simple like don a pair of shorts, flip flops, and a Hawaiian button up tee-shirt. Girls can go with a grass skirt or a tropical, colorful dress. A sarong works great too, plus if you also have a pool it's a quick cover up option for the ladies.
Food: To start off make sure you have a fruit plate for people to munch from before the main courses come out. Some traditional Hawaiian dishes you can make are poi, kalua pork, and mahi-mahi, and make some fruity cocktails too. Hawaii is very well known for its pineapples so if you don't feel like cooking, or are lacking the time to do so, just order a Hawaiian pizza from your nearest pizza parlor and have the food come to you!.
Activities: No Hawaiian luau would be complete without a game of limbo. Grab a helper to the hold the other side of the stick so you can watch as your family and friends try their best to backwards bend. You can also hold a hula hooping contest. Give out prizes or special leis to the top 3 contestants. You can have a craft area too, fun for both kids and adults. Have a lei making station where everyone can string together the flowers and choose the colors they want on their lei.
Extras: By now your backyard should be looking like an awesome replica of a tropical paradise luau, but there are always those party planners who like to go above and beyond the bare necessities. If you'd like to go above and beyond you should research Hawaiian music to play at the party. Start off with traditional style Hawaiian music then if you're feeling adventurous dive into more contemporary Hawaiian pop and rock music. You bet you'll hear a ukulele in there somewhere! Learn some quick Hawaiian vocabulary and catchphrases to share with your friends. Pretty soon everyone at the party will be responding with, "aloha!"
Join Our Weekly Newsletter

Sign up for a free weekly newsletter covering things to do, hottest local headlines, and everything Long Island! Read more here or enter your email to signup.