Financial Literacy Month: Managing Your Money After Tax Season
Now that tax season is over, many people are starting to reconsider their fiances. April is officially Financial Literacy Month; a month where one looks ...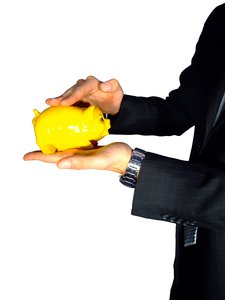 Although tax season is over, unless you applied for an extension, it is still a great time to learn how to manage your money. April is officially Financial Literacy Month and is conveniently and purposely close to tax day. Although you might be excited about spending that tax check, reflection on last year's spending can help you save money this coming year.
Money Management International has set up Financial Literacy Month and offers many steps that can help you lead to a life where your money is managed better. Some of these steps include:
Committing to Change: If you want to see a change, you must change your financial habits and commit.
Clear the Clutter: Bills and receipts can be either filed away or destroyed after payments have been fulfilled.
Know Your Credit Score: Knowing your credit score will help you see where you are credit-wise. The three major bureaus where you can get your credit score for free are Equifax, Experian, and Transunion. These sites will give you a free credit score every few years. Visiting one of the three yearly would be beneficial.
Strive to Pay Off More Debt: If you find that you use credit cards, have late payments, or are not using cash on thing you used to purchase, it is time to make paying off your debt a priority instead of increasing the debt you have.
Set Goals: Short and long term goals are always important to make when trying to become financially stable.
Set Up for the Rainy Day: Bad things happen when we least expect it. Preparing for the future can help in bad times or help save for a good time in the future.
Set Up for Retirement: Giving to a 401K will be beneficial to your future when you choose to retire. You are never too young to prepare.
Be Wise with Money and Making Money: Have a hobby? Try to make money with the hobby. Like to give gifts? Make a craft or consider regifting or upcycling things you do not want into something someone else wants.
Small Cuts = Big Savings: Pack your lunch. Remove premium channels. Fewer phone features. These are all small ways that you can save big during the year.
Save Money on Groceries: Plan out all your meals and only buy what you need for each of them will save you money on food that will expire and can lead to maintaining a healthier diet.
How do you plan to save money this year? Any money saving tips that help you save money? Tell us in the comments below!
[Source: Financial Literacy Month Website]
Join Our Weekly Newsletter

Sign up for a free weekly newsletter covering things to do, hottest local headlines, and everything Long Island! Read more here or enter your email to signup.