Flood Safety Awareness Week – What You Need to Know to Stay Safe
This week is Flood Safety Awareness Week, so be sure to brush up on your knowledge of evacuation routes in your area, as well as ...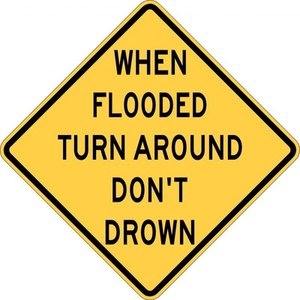 Every year, more deaths occur due to flooding than from any other severe weather hazard, and Long Islanders have a lot to be concerned about. Ever since Hurricane Sandy devastated much of Long Island, flooding has become a larger problem for Long Islanders, and flood safety has become a necessary part of life on the shoreline.
Said Governor Andrew Cuomo of the problem, "New Yorkers have seen firsthand the devastating impact that flooding can have on our communities, but we can help prevent these effects with the proper awareness and advance preparation."
This week is the National Weather Service's Flood Safety Awareness Week, which is an ideal time to learn Dos and Don'ts for surviving a flood. Here is a guide to flood safety for you to share with your family when the weather forecast calls for the deadliest of all weather conditions:
Do Have an Evacuation Plan
Familiarize yourself with the evacuation plan for your area if you live near the water, and be sure to tell your family of the plan prior to the event of a flooding situation. Based on maps of Long Island's Flood Zones, you should be able to tell if you are in an area that puts you at a greater risk of flooding. Make sure the end location of your evacuation plan is high, safe ground, and create a meeting place so that you can find a family member if anyone becomes separated from the group. Also be sure to have a full tank of gas before the storm, as well as extra gas in the event that electric power is cut off and gas stations cannot open.
Don't Underestimate the Power of Floodwaters
Even if you have a large vehicle, it may still be able to be carried away by a strong rush of water and the force of buoyancy. According to the NWS, two feet of rushing water can carry away most vehicles, including SUVs and pickup trucks.
Do Keep an Emergency Supplies Kit
Have extra bottled water, food that requires little preparation and no refrigeration, first aid supplies, prescription medicines, flashlights, extra batteries, and a battery-powered portable radio.
Don't Drown, Turn Around
"Turn Around, Don't Drown" is one of the NWS' slogans for Flood Safety Awareness Week, and draws attention to the fact that more than half of all flood-related deaths result from vehicles being swept downstream. When driving at night, it is harder to judge the depth of water on the roads, so it is best to turn around instead of attempt to drive through the water. Just like the previous "Don't," underestimating the depth of floodwater can be just as dangerous as underestimating its strength.
Do Make a Pet Plan
Besides moving yourself and your family to higher ground, don't forget about your pets. Have carriers or leashes for each of your pets, as well as food and water for them in your emergency supply kit. Be sure to consider a safe place where they can be kept in the event that you are forced to relocate.
Flood Safety Awareness Week also falls right in the middle of Red Cross Month, in which the Red Cross puts forth its greatest fundraising efforts. The Red Cross was front and center after Hurricane Sandy hit Long Island, helping victims rebuild and recover their homes and lives, and now is the time to give back. Be sure to find a location near you to donate blood to the Red Cross to help others who have been victims of accidents or hazardous weather events.
[Source: The National Weather Service]
Photos via the National Weather Service.
Photos
Join Our Weekly Newsletter

Sign up for a free weekly newsletter covering things to do, hottest local headlines, and everything Long Island! Read more here or enter your email to signup.