Not Looking Forward to Football? Awesome Alternative Plan for Super Bowl Sunday
Let's be honest, not everyone is a huge Super Bowl or football fan. It is completely acceptable and nothing to be ashamed of. Take this ...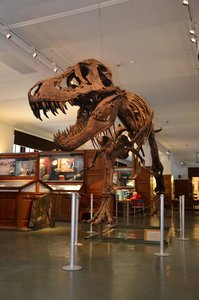 If you are not up for Super Bowl watching or going to any Super Bowl parties that does not mean that you should not enjoy yourself on Sunday. Bars and some restaurants will be busy for Super Bowl pregaming and then the game, so those might be places to avoid.
Sunday is also Groundhog Day! It is very important we not forget a very important day for Long Island. Why is it important? Because we want to know if winter will be over soon. I think most of us can agree that we are ready for spring to come!
So, if you are avoiding a Super Bowl party or event, check out one of the events going on this Sunday:
In addition to these activities, Long Island is always offering various great activities:
Will you be watching the game tomorrow? If not, tell us what you plan on doing in the comments below!
Join Our Weekly Newsletter

Sign up for a free weekly newsletter covering things to do, hottest local headlines, and everything Long Island! Read more here or enter your email to signup.