Hot Spots: Heavy Metal and Funk Music, Movies, Art and More in the Latest Weekly Watch
By Wendy L Published: February 03 2014
The month of February is kicking off with plenty of entertainment on Long Island! Check out the hot spots here!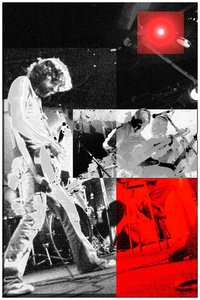 Long Island is welcoming in the month of February with plenty of entertainment! This week's Hot Spots features music entertainment with heavy metal and funk bands, art and movies at public libraries and much more! Find all the hot spots on Long Island here!
MONDAY – FEBRUARY 3, 2013
Who: Movie: "Fruitvale Station" at South Huntington Library
Info: This American drama film stars Michael B. Jordan and follows the true story of Oscar Grant. A 22-year old Bay Area resident is killed by a BART police officer at a BART Station in Oakland.
Cost: Free Event
Time & Place: 2:30PM at South Huntington Library, 145 Pidgeon Hill Road, Huntington Station – (631) 549-4411
Who: Valentine's Day Mosaic On Canvas At Comsewogue Library
Info: Artist Doris Benter will show you how to create a lovely mixed media mosaic on canvas using materials like sea glass, glass nuggets, faux gems, beads, buttons and more. Registration is required and guests are not permitted. The session is also available on Feb. 5 and Feb. 10.
Cost: Free Event
Time & Place: 7PM to 8PM at Comsewogue Library, 170 Terryville Road, Port Jefferson Station – (631) 928-1212
TUESDAY – FEBRUARY 4, 2013
Who: Exhibit – "Our Troubled Waters" at South Huntington Library
Info: Stop by to view drawings, paintings and photographs focused on the effects of pollution to our surrounding oceans, rivers and bays. Art has been completed by JoAnne Dumas, Dawn Lee and Anne Seelbach.
Cost: Free Event
Time & Place: 9AM to 9PM at South Huntington Library, 145 Pidgeon Hall Road, Huntington Station – (631) 549-4411
Who: Chimaira Performing At Revolution Bar and Music Hall
Info: The alternative/Indie heavy metal band from Cleveland will perform. The night also features Oceano, Iwrestledabearonce, Fit for an Autopsy and Reflections.
Cost: $20
Time & Place: 6PM at Revolution Bar and Music Hall, 140 Merrick Road, Amityville – (631) 264-7712
WEDNESDAY – FEBRUARY 5, 2014
Who: Movie: "The Family" At Copiague Library
Info: Come enjoy a screening of "The Family," about a notorious mafia clan relocated to Normandy, France to be under the witness protection program. The clan goes under watchful eyes after snitching on the mob.
Cost: Free Event
Time & Place: 12PM at Copiague Library, 50 Deauville Boulevard, Copiague – (631) 691-1111
Who: Amon Amarth At The Paramount
Info: This death metal band with firm beliefs in Viking mythology comes to perform! The band originates from Tumba, Sweden.
Cost: $20 to $45
Time & Place: 8PM at The Paramount, 370 New York Avenue, Huntington – (631) 673-7300
THURSDAY – FEBRUARY 6, 2014
Who: Galactic Performs At The Space At Westbury
Info: Galactic formed 18 years ago in New Orleans and has played at the biggest parties in America, including Mardi Gras. It offers funk and jazz jams.
Cost: $30 For Advance Ticket, $35 For Day Of Show
Time & Place: 7PM at The Space at Westbury, 250 Post Avenue, Westbury – (516) 283-5566
Who: Hockey – The Islanders Vs. Calgary Flames At Nassau Coliseum
Info: Enjoy a game of hockey as the New York Islanders take on the Calgary Flames!
Cost: Prices Vary
Time & Place: 7PM at Nassau Coliseum, 1255 Hempstead Turnpike, Uniondale
To check out all of the Nightlife Events happening on Long Island, check out the LongIsland.com Events Calendar, or, head over to our Nightlife Section for Happy Hour Happenings all week long! If you're looking for some local insight on the best things to do on LI, or want to share your favorite Nightlife Hot Spots, check out the Nightlife Forum, and see what the locals have to say!
Join Our Weekly Newsletter

Sign up for a free weekly newsletter covering things to do, hottest local headlines, and everything Long Island! Read more here or enter your email to signup.